Profile
A Customer Driven Company: While "customer driven" may be a buzzword
term for many other software vendors, at GFS it is at the core of our business
philosophy. A significant percentage of our revenue is reinvested in
development and customer support. Our customer satisfaction and retention
rate reaffirm this. GFS solutions have been, and continue to be, enhanced
based upon the valuable feedback we receive from our most valued partners … our customers.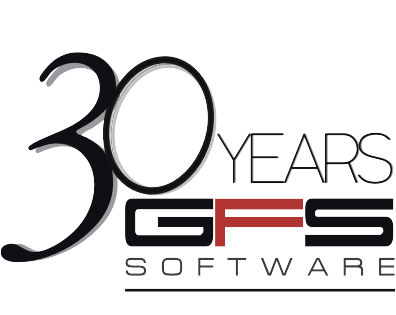 Mission:
To develop essential and innovative software with high performance and achievement of results.
Vision:
To create efficient systems to solve complex issues in a quick and simple way.
Values:
Reliability, quality, and excellence in support.
1988
Company founded in Brasília DF, Brazil. GFS Software launches GFS/AFM, the leading product of its industry in the Brazilian market
1994
GFS releases GFS/Stack and transfers operations to São Paulo – SP, with a complete infrastructure for system development and customer support.
2002
GFS starts operations abroad, by means of distributors in Europe. In addition GFS acquires the GFS/SOM.
2003
GFS launches GFS/TQS, a unique solution able to provide certification and quality control for tapes under z/OS.
2007
GFS releases GFS/Web Interface, a web-based reporting solution complimenting GFS/TQS.
2008
GFS celebrates its 20th anniversary, awarded for eight consecutive years (2001 to 2008) with the "Eminence of the Year" award from the Informática Hoje Yearbook.
2010
GFS Software, Inc. is founded in New York to provide direct services and support to customers in North America
2017
Launches the GFS / SMA solution for settlement of IBM software licenses and automation of z / OS commands and messages
2018
Partner with Stonebranch and brings Universal Controller, replacement solution for Control-M or any other job scheduler on the market.
2019
Partner with ADAPTIGENT developer Ivory, solution for integration between cross-platform applications
Come work with us!
We are always in need of more energy to grow and expand
Send an e-mail to: rh@gfs.com.br